Strengths.
     Fabrication
Wood/plywood - Cabinetry, furniture, CNC router/laser, finishing

Metalworking - MIG welding, forming, CNC Mill

Assorted - Rapid prototyping, 3D printing
     Digital



Fusion 360 - 3D modeling, assemblies, rendering, sheet metal, drawings, simulation, manufacturing (CAM)

Assorted - Illustrator, Solidworks, Keyshot
     Business
Materials Analysis, establishing local and non-local domestic manufacturers, international manufacturing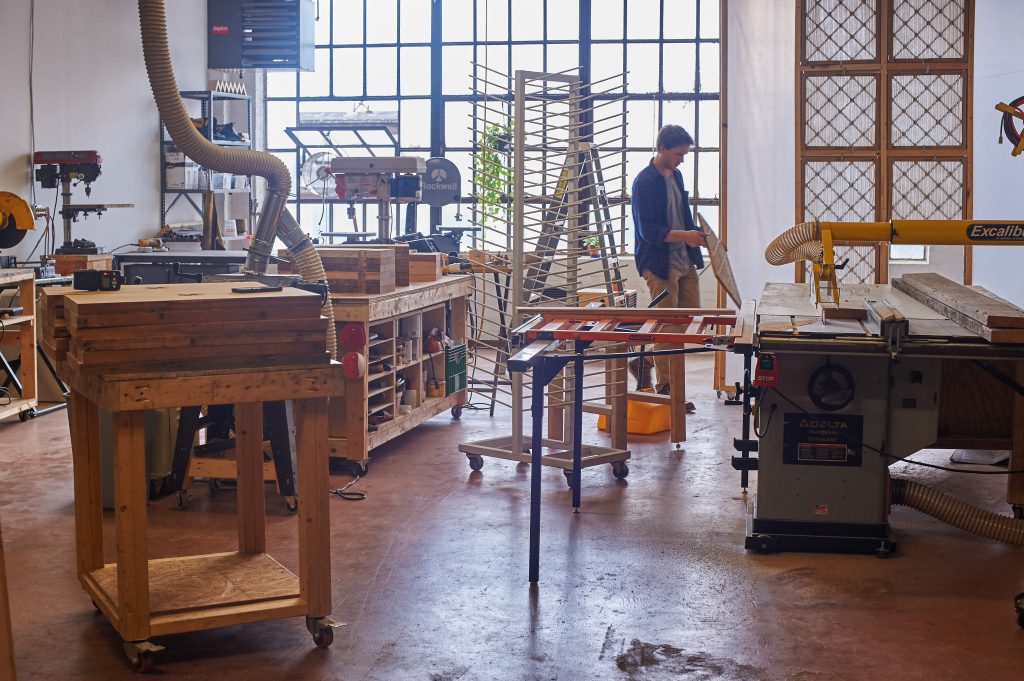 How it all started.
In 2013, I created my first piece of furniture that I needed to ship out of state. The quote was extremely high, so I decided to go back and rework the design for efficiency. A few minor adjustments and the piece was packed flat, which reduced the shipping costs by 75%. This "aha!" moment started my first company, making high quality flat-packed furniture.
After six invaluable years in fabrication, I was starting to realize my brain was more wired to the product lifecycle instead of the actual day-to-day manufacturing of the product. This shift culminated in the creation of the PBspoon, my first product I designed and launched myself. After the lifecycle of the PBspoon matured, I realized my passion is for that meaty problem solving period in the development of a new product. I now focus my career on helping other individuals and companies launch their own products and help develop processes to manufacture them efficiently. 
About me.
From a young age, my fiddling and tinkering I was influenced by my engineer Dad and Grandfather who worked as a toy designer for Mattel. I'm very inspired by the outdoors and think recharging in nature is the key to a creatively balanced life. You can find me at your local yoga class, bikepacking around the PNW, or in my truck camper at the slopes. Product Design and Development based in Portland, OR.